Our Team: 200+ Co-workers Across 28 States
~95% of us work from home.
~5% of us work from our office — and online.
We regularly convene online.
We have our own dress code.
We're pet friendly.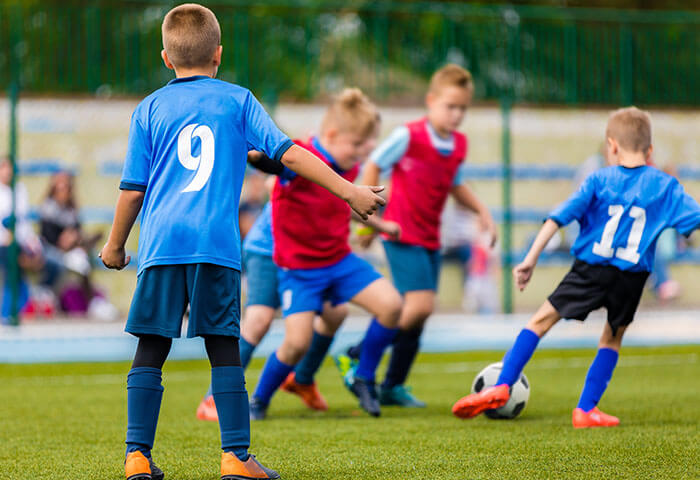 We understand … sometimes family happens.
Management Team

Some say that we're workaholics — but we don't take ourselves too seriously.
Mike Kappel
Chief Executive Officer
We all work our tails off, but we don't take ourselves too seriously. We may have started out as co-workers, but now it seems like we're all just a bunch of friends working together. The work is hard, but it's fun and invigorating to tackle cutting-edge projects together.
To create world-class innovation, you have to be willing to take risks and make mistakes. My motto is; "If it ain't broke, break it." Consequently, I'm the chief mistake-maker. But that's okay, it gives my co-workers plenty of opportunity to poke fun at me (but I reciprocate). This keeps all of us humble, and it sets a tone in our companies that it's okay to take risks and make mistakes.
Michael J. Kappel is the founder and CEO of Patriot Software. After earning an Engineering degree from Ohio University in 1980, Kappel worked in the Nuclear Equipment Division of Babcock & Wilcox. In 1986, Mr. Kappel saw unlimited potential in the relatively young software industry so he left the corporate world to start the first of his 5 successful Patriot Software companies. With more than 30 years of experience as a successful serial entrepreneur and business owner, Mr. Kappel is passionate about helping millions of American business owners simplify their mundane accounting and payroll tasks.
Patriot Software is the type of company where hard work pays off. Upward mobility is encouraged and those that have a drive to be excellent can grow from entry-level positions to management to even running a company! At Patriot, I've been encouraged to push myself far beyond my own education or personal expectations. It's a rare workplace where one is challenged to dream while still thinking critically, which invariably helps us find creative ways to positively improve the bottom line.
We're a company that looks to hone raw talent, a company that applauds the success of hard work, a company that pushes for continued learning, a company that draws out the very best in our employees. I thrive in this energetic environment because I am encouraged to consistently challenge myself. We never settle for the status-quo or for everyday expectations. Ultimately, being immersed in a group of innovators is what makes the Patriot companies world-class and why I love working here.
Michael A. Wheeler, Esq., is the President & Chief Legal Officer of Patriot Software Company and serves as the President of the Board of Directors. Mr. Wheeler has deep experience in mergers, acquisitions, and corporate fundraising after 15 years with Patriot Software. Leveraging his personal ownership in Patriot, Wheeler raised ~$16M through a Private Stock Offering under Regulation D, Rule 506(c) to individual investors. Further, he managed every detail of the 8-figure sale of Top Echelon Software, LLC. He oversaw the spin-off of FoxHire, LLC, and handled the donation of Career Marketplace, LLC to a local non-profit.
Wheeler runs the executive side of Patriot Software, acting as President and by signing all financials in the office of CFO. He handles all banking, audit, insurance, SEC compliance, fraud-prevention, and direct deposit matters as both the Chief Legal Officer and Compliance Officer. Ultimately, he actively leverages his legal acumen to oversee Patriot's legal, financial, and human resources needs.
Wheeler lives and breathes Patriot's mission to make payroll and accounting software easy and affordable for millions of American businesses and their Accountants. In his role as Patriot's Investor Relations Officer, Wheeler has been very active in the community and with investors as the "face" of the company. In his 15 years with the company, Mr. Wheeler has been in roles such as General Counsel, Corporate Counsel and Subsidiary-President, and Corporate Acquisitions Director. Wheeler is a licensed attorney in the State of Ohio and has experience in corporate restructuring, M&A, contractual matters, employment law, bank regulations, insurance, real estate, and governmental compliance.
Locally raised in Jackson Township, Mr. Wheeler holds a Bachelor of Arts in Political Science and Legal Studies from the University of Mount Union and a Juris Doctorate from The University of Akron School of Law.
Mr. Wheeler has volunteered extensively on missions across 4 continents, specifically working with orphanages, victims of human trafficking, and non-governmental organizations in Asia, Central America, and throughout Africa. He has worked to secure land rights and negotiate with tribal and local governments to secure clean drinking water, medical services, and free education with organizations such as Frontline Ministries International, Mother Teresa's Calcutta Center and the Sisters of Charity, and Iris Ministries International.
Today Mr. Wheeler serves as a Trustee on the YMCA of Central Stark County Board of Trustees in addition to the YMCA's Endowment Committee and Strategic Planning committee; prior he served on the YMCA's Finance and Property Committee. Wheeler is on the Board of the Stark County District Library Foundation. He also serves on the Canton Regional Chamber of Commerce Education Committee.
He is active with various professional, religious, and civic associations. Married since 2005, he and his wife, Jo, have 3 young sons. Prior to coming to Patriot Software Company in 2006, Mr. Wheeler worked at LexisNexis.
Kyle Dreger
Chief Product Officer
Hi, I'm Kyle. I've been working at Patriot since 2014, and I love building bridges between computers and people in really wonderful ways. If you're in this space, you probably know that building great products is incredibly difficult. It requires a fantastic team willing to move quickly, challenge each other, disagree and commit, and always (always!) start with the customer's needs. Through years of hard work, we've managed to build that sort of team here. Working with our Patriot team is never boring, continuously challenging, and an experience that's permeated with the optimism of seizing the opportunities before us in this market. We're supportive when we need to be, candid when it's called for, and willing to roll up our sleeves and "figure it out" when called upon.
Kyle Quinn Dreger "KQD" has been working at Patriot Software since 2014 and is currently the Chief Product Officer (Engineering, PM, Design, IT, and Security).
After graduating from the University of Mount Union with both Computer Science and English degrees, he met Michael Wheeler at a job fair and was hooked on the Patriot Software mission, people, and product. Initially joining as a Software Engineer, KQD then spent several years working across the entire stack from frontend design to backend APIs and infrastructure. Eventually KQD moved into leading our design teams, then product management, and finally all customer-focused product development before landing in his current role leading all of Patriot's product and technology.
KQD is passionate about American businesses and their accountants, building simple and scalable software products, and the Oxford comma.
Even though we have grown like crazy, we've been able to maintain our small company work ethic which provides the opportunity for every employee to make a difference. The work we do, or don't do, directly affects the success of the company. At bigger companies, you might be just a number and your work might have little or no real impact on the company. But the work that everybody does here, day-in and day-out, truly helps move the company forward. I like that! For example, I started as an intern back in the 90's sitting on a metal folding chair, but now I'm the company's Chief Technical Consultant. Although that's a fancy job title, a more appropriate title probably should be "Chief Detective," because I often explore the hidden places where nobody wants to go. But that's my job and I have fun doing it!
Paul Bailey serves as Chief Technical Consultant for Patriot Software. Paul has worked for Patriot since 1991. He began as an intern while earning his degree from Stark State College.
Back in our early startup days, before the modern-day internet existed, Paul began working as a Software Developer writing software applications for desktop computers that could only be updated with 5 ¼-inch floppy disks. Over the years, Paul has continuously retooled himself and various teams to write web-based software that services tens-of-thousands of American businesses.
Today, Paul stealthily travels under the radar in Patriot looking for inefficiencies and better ways to solve problems with technology.
On a personal note, Paul has savored over three decades of wedded bliss with his high school sweetheart, and they survived raising 4 children together. He has enjoyed coaching youth basketball for the past 20 years and spends the rest of his (very little) free time exercising, playing video games, and going on weekly dates with his wife.
More info about our software products