Does Patriot Have 401k Integration?
We're excited to offer retirement plans through a partnership with Vestwell. Patriot offers 401(k) plans to all payroll customers giving them access to a fully integrated, modern, and customized workplace retirement plan.
This partnership offers exclusive pricing benefits to support employers implementing an affordable retirement program for their employees. The partnership benefits Patriot customers with seamless payroll with 401(k) easing the administrative burden through streamlined, automated payroll processing, taxes, and compliance, all in a cost-effective and user-friendly platform. Learn more!
Webinars

Secure 2.0 – Why businesses can set up retirement plans for essentially nothing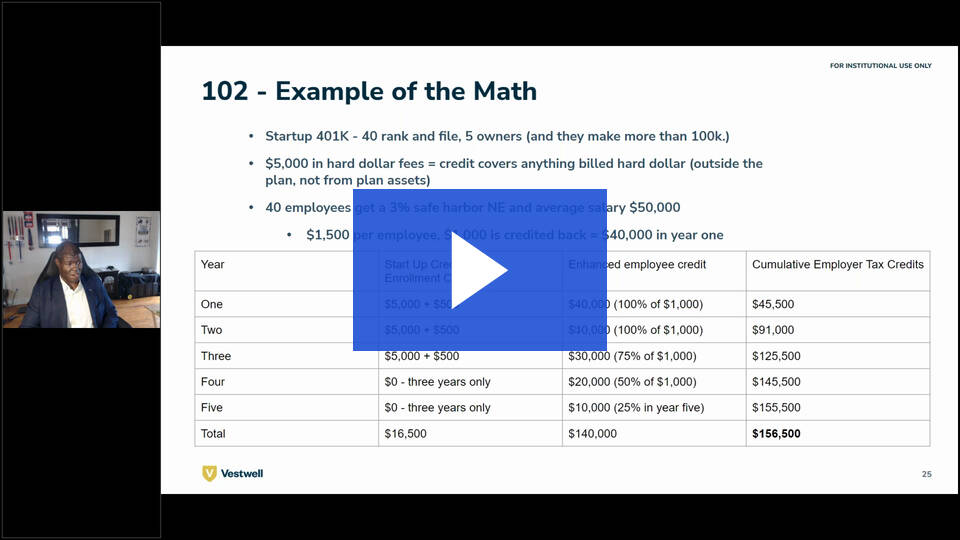 SECURE 2 Success – A Business Owner's Guide to SECURE 2.0
Why Now Is the Time to Set Up a 401(k) Plan
CalSavers: What Is It and What Are Your Options?
Attention California Employers! Sign up for Vestwell 401(K) to stay in compliance with the CalSavers regulation. For more information about offering 401(k) to your employees, please contact Vestwell.
Your feedback will not receive a reply. If you have a specific issue, please reach out to our support team here.