Get the most recommended premium accounting software
Easy-to-use accounting software, thanks to the input of business owners & accountants like you.
No training is required
Easily import trial balance, vendor, and customer data
Pay bills and invoice customers — unlimited use!
Free USA-based expert support
Get started now with our quick and easy onboarding wizard
Affordable Accounting Software With the Features You Need to Run Your Business
The Average Business Can Save Hundreds of Dollars per Year
Accounting Premium Features:
Automatically import bank transactions
Easy & unlimited invoicing
Receive & record payments
Account reconciliation
Invoice payment reminders
Unlimited users
Try our Full Service Payroll or one of our bundled options: Full Service Payroll + HR Software + Time & Attendance
Accounting Software Used by Startups and Established Businesses in Hundreds of Industries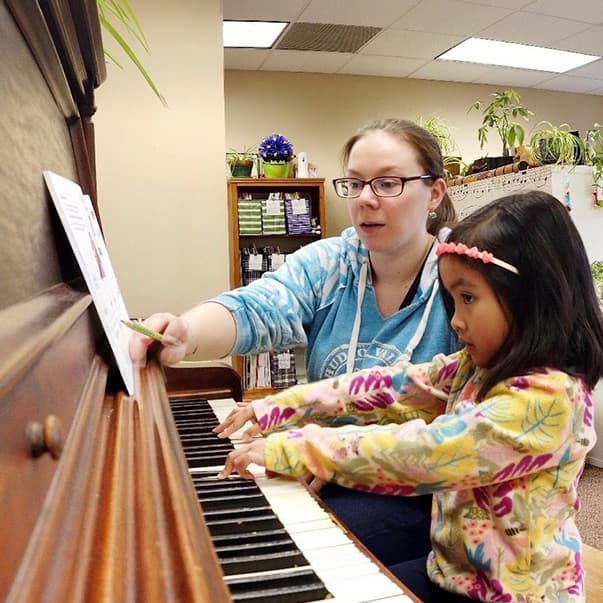 Before [using Patriot's accounting software], every single year I had a huge stack of receipts that I had to type by hand for my expenses. But now, I sync up my bank account, and it's all there. It's a lot easier than a spreadsheet of teeny-tiny receipts and going, "Oh wait, did I put that bill in?"
Rachel Beard, The Harmony Garden Music Center
Patriot has given us the ability to cost code all of our expenses through the accounting software. Without it, I would be spending hours upon hours creating spreadsheets that don't run reports.
Megan Every, Boss Cider Company
I am currently successfully running payroll and using the accounting program. Both are INVALUABLE services to my business.
Amy, Wonderfully Maid Cleaning
The software is very easy to use. Setup was a breeze. Monthly processing and reporting is quick and detailed.
Josh, Mabloc, LLC
Patriot has saved me a lot of time on payroll and tax documents. This company has really given me a peace of mind and I'm able to focus on other aspects of my business.
Stephanie, Study to Show Learning Academy
The software is simple. The reports are sufficient and easily exported. For a staff of 1-25 or so, you cannot beat the value. I had great experience with their service team. Patriot took us from our first employee up until we had a major expansion and went to 40 employees.
Kevin, Riff Cold Brewed Coffee
Accurate Accounting Reports That Make (Dollars and) Sense
Your financial data is just a click away. Access easy-to-understand reports to get accurate details of your business's financial health. Take advantage of our convenient extras, like on-page drill-down reporting and patent-pending cash-to-accrual toggle so you can see the reports in the accounting basis of your choice.
"Gives great reports like P & L's. Great for the novice accountant and seasoned accountant."
Michael (Courtesy of Capterra)
Check Register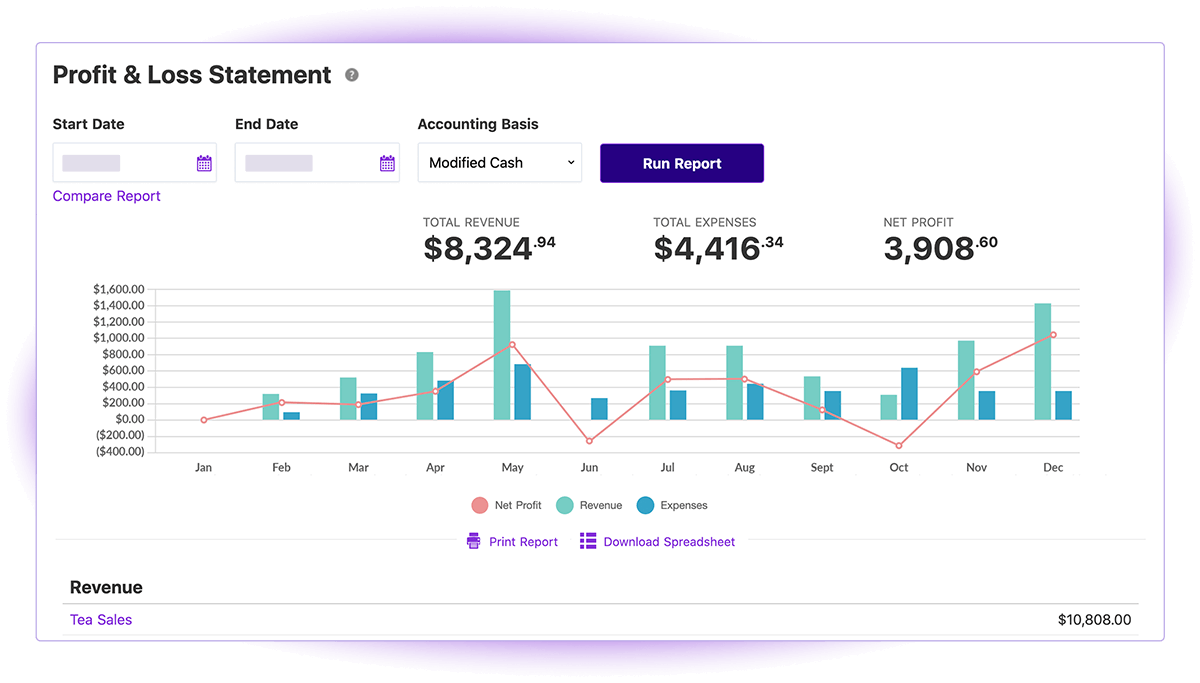 Profit and Loss Statement
Accounts Receivable Aging
Account Trial Balances
Balance Sheet
General Ledger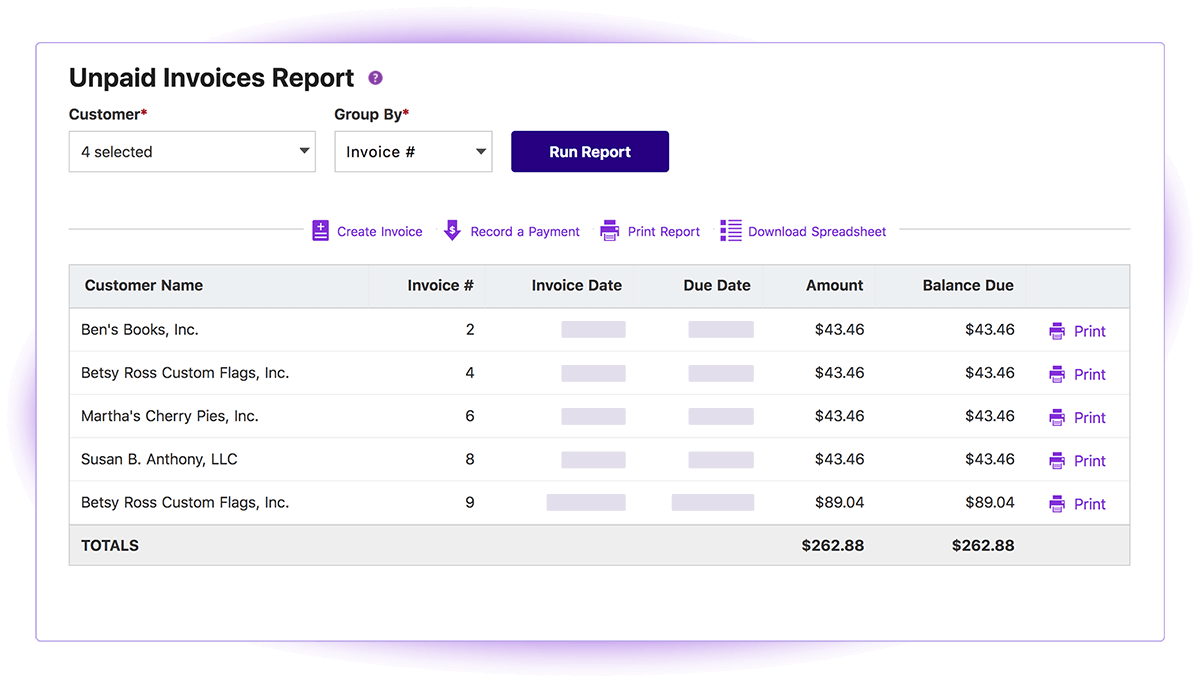 Unpaid Customer Invoices
Bill Listing
Accounts Payable Aging
Vendor Payment History
Sales Tax Report
Invoices
Invoice Details
You Got Questions?
We Got Answers!
Accounting Premium is Patriot Software's new accounting product for small businesses who need enhanced accounting features.
Patriot offers free expert support for Accounting Premium customers via phone, email, or chat, Monday - Friday, 8 - 8 EST.
Accounting Premium includes everything in our Basic option, plus added features like bank reconciliation, invoice templates and much more!
Patriot makes it easy. Get started with a free, no-obligation 30-day trial of Accounting Premium. There are no strings attached, cancel anytime!
Patriot will e-File 1099s for Full Service Payroll customers who are paying contractors through payroll at no additional cost for 2020 1099s and later years. If you have Accounting Premium, Accounting Basic, or Basic Payroll, here are the filing fees:
| Number of 1099s | Fee |
| --- | --- |
| 1 to 5 | $20.00 |
| 6 to 35 | Additional $2.00 per 1099 |
| 36+ | No additional charge |
Annual e-Filing Fees
For more information, check out our help article, Electronically Filing Your 1099s.
It's Time to Save Money and Organize Your Books
Try Accounting Premium for Free
Your no-obligation trial includes:
Easy startup wizard
Import your customers, vendors and trial balance
Create invoices, pay bills and generate financial reports
Free USA-based expert support
Try It Free for 30 Days